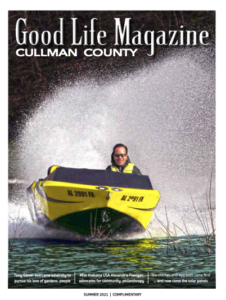 Good Life Magazine / Cullman  – Solar Chicken House – Click Link To Read
Solar Powered Chicken Houses – The future looks bright judging from the test program at this Fairview farm.
Story by Seth Terrell
Photos by David Moore
Tim Butts's two arrays of solar panels at his chicken houses in Fairview make his farm stand out. The four rows of horizontal panels above are part of the program funded through a grant from Tyson Foods. He sells the power they generate back to Cullman Electric cooperative which further reduces his bill.